Not sure how to begin? Follow this step-by-step guide on how to schedule WhatsApp messages with SKEDit.


NOTE: Before you begin scheduling, make sure to set up your device with the necessary settings. Read: Important: WhatsApp scheduling requirements.
How-To Schedule a WhatsApp or Telegram Message with SKEDit
Tap the + button to open the scheduling services. Select WhatsApp, WhatsApp Business, or Telegram

In SKEDit's Scheduling Screen, under "Schedule To", select "Contacts"

Tap the WA or WAB icon to select contacts from WhatsApp.



Select a contact from the WhatsApp Chats window. The contact selected will be added to your recipients' list.



Type the message that you wish to schedule



Tap the green Paperclip icon to attach a file

Tap on the icon to select the kind of file you wish to attach: Audio, Documents, or Images!

Select the file you wish to attach



Tap the date to open the calendar

Select a date to schedule your message and tap OK.

Tap the time to open the clock

Select the time you wish your message to send at



Choose between AM or PM

Tap 'No Repeat' to choose the repeat frequency from the drop-down menu



Choose how often your message will repeat: Hourly, Daily, Weekly, Monthly, or Yearly

Choose an interval for your repeat schedule



Choose to stop the scheduled repeat after X times, or tap 'Never' to keep sending the message indefinitely

Tap the Check Mark icon to complete scheduling your message

Your completed setting up your schedule!



Tap 'Pending', in the main menu, to see all the cards for pending schedules



You can see your Pending, Done, Failed, and Deleted Cards by tapping on the top-menu

During the automation process, do NOT tap anywhere on the screen.
Tapping on the screen during the sending process will prevent 
SKEDit from delivering your message successfully. 

NOTE: If you do not wish to remove the device's screen lock, enable "Ask me before sending" to be prompted with a notification at the scheduled time.
A. Enable "Ask me before sending"




B. At the scheduled time, you will receive a notification

C. Tap the arrow at the top-right corner of the notification




D. Tap Send to begin automation, or edit/delete to modify the schedule


E. SKEDit will begin automation.
________________________________________________________________________________________________________
If you found this information helpful, please leave us an upvote by pressing the "YES" button at the end of this article (See picture below).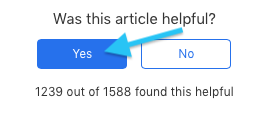 The number of upvotes helps us understand what content is relevant to our users, which results in an improved Knowledge Base. Thank you for using SKEDit!