Some users have reported the error message "Set user PUSH token before schedule post" when trying to complete a schedule.
If you are receiving this error message, please follow the steps below:
Uninstall SKEDit

Restart your device

Install SKEDit

Make sure the notifications are enable for SKEDit
Note: Always keep notifications enabled for SKEDit, as this is 
essential for automation to start.
If you follow the troubleshooting steps and continue to receive this error message, please reach out at contact@skedit.io so we can investigate it further.
________________________________________________________________________________________
If you found this information helpful, please leave us an upvote by pressing the "YES" button at the end of this article (See picture below).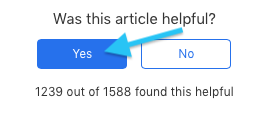 The number of upvotes helps us understand what content is relevant to our users, which results in an improved Knowledge Base. Thank you for using SKEDit!