The process of attaching files to a scheduled email is different from a WhatsApp message. The file you are attaching needs to be uploaded to the email server before it can be delivered. If the scheduled time is up before the file is uploaded, the email sends without the attachment.
When you finish scheduling your message and tap the confirmation button, you will notice a status bar "Uploading Files" on the top of the screen. This status bar shows you the uploading process to the email server.
If you are attaching a file that is big in size, make sure the file fully uploads before the scheduled time for that email is up.
If you believe this is not the case and are still having issues sending email attachments, please email us on contact@skedit.io or through the SKEDit Help Center. You can share with us a video recording of the scheduling, showing the issue you are facing (See "How-To report a problem - please include video").


________________________________________________________________________________________________________
If you found this information helpful, please leave us an upvote by pressing the "YES" button at the end of this article (See picture below).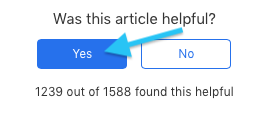 The number of upvotes helps us understand what content is relevant to our users, which results in an improved Knowledge Base. Thank you for using SKEDit!