If WhatsApp schedules fail after long periods of inactivity or repeat schedules are only succeeding in the first repeat attempt, please follow the troubleshooting below.
This article contains the following sections:
Turn OFF Battery Optimization for SKEDit
Turn ON Auto-start for SKEDit
Turn OFF Battery Optimization for SKEDit
Battery optimization was introduced into Android 6.0 Marshmallow and above, limiting what apps can do in the background. For instance, if Battery Optimization is ON, Android will automatically turn off Accessibility for SKEDit, causing automation of scheduled messages to fail. See the article on "How-To disable Battery Optimization for SKEDit in your device" to find the steps to turn off Battery Optimization on your device.
Turn ON Auto-start for SKEDit
Background services on Android should restart if they end unexpectedly or the device reboots. On some devices, however, Auto Start is disabled by default for all applications, and this prevents SKEDit from delivering the message successfully. See the article "SKEDit Is Not Working Properly on My Xiaomi, Huawei, Oppo, Vivo and Other Chinese Devices" to find the steps to turn on Auto-start on your device.

RELATED ARTICLES
+ https://skedit.zendesk.com/hc/en-us/articles/360000559692-How-To-schedule-messages-to-WhatsApp-Broadcast-Lists-


________________________________________________________________________________________________________
If you found this information helpful, please leave us an upvote by pressing the "YES" button at the end of this article (See picture below).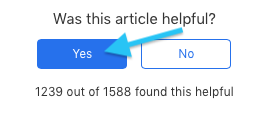 The number of upvotes helps us understand what content is relevant to our users, which results in an improved Knowledge Base. Thank you for using SKEDit!